Services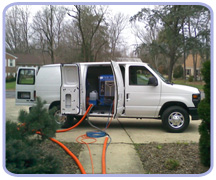 ZENART is highly experienced in the cleaning of carpet and upholstery, and we are dedicated to producing thorough high-quality work each and every time. If you're ready for quality carpet cleaning results, call the cleaning company with an impeccable reputation.
Our Professional Technicians are fully trained in the most modern and effective cleaning techniques. They are certified in product usage, as well as safety procedures, and will work diligently to ensure that all Cleaning Service Plan Specifications are performed to the Highest Industry Standards.


Here are just a few of our specialties:
Appointments that match your busy schedule (including Saturday)
Carpet & Upholstery Protectors and Deodorizers
Deep Scrubbing
Exclusive Dark-Edge Cleaning
Extra attention paid to Troubled Spots and High-Traffic Areas
Heavy-Duty Spot and Stain Removal
Mold/Mildew, Pet Odor, and Stain Treatment
Pre-Spotting
Red Juice Stain Removal
State-of-The-Art TRUCK MOUNT equipment for a powerful extraction
Water Restoration


Our awards include:
Recognized in the Washington Consumer's CHECKBOOK in 2008, for "Superior Overall Performance for Carpet Cleaning".


The Prince George's County Board of Trade "1999 Small Business of the Year" Recognition.



For more information about our quality services, please feel free to contact us today for a free, no-obligation estimate.
Pet Problems


ZENART
will provide you with specialized
service for any of your PET problems
ALL OF OUR PRODUCTS ARE PET FRIENDLY FOR YOUR FAMILY POOCH...