Welcome to ZENART Professional Carpet Cleaning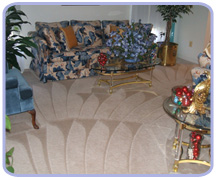 We have been providing the Washington DC Metropolitan area with a wide variety of Carpet and Upholstery Cleaning Services for 30 years. We're here to offer our service to you as frequently as you desire, and we're anxiously awaiting the opportunity to serve your needs.


Over the years ZENART has managed to develop, and maintain a flourishing relationship with numerous Commercial Clients such as:


Real Estate Companies
Commercial Contractors
Government Agencies
Local Area Churches


ZENART has on numerous occasions received accolades from its clients giving praise and thanks for such noteworthy service.
We specialize in Professional Carpet and Upholstery Cleaning for both Residential and Commercial clients. We pride ourselves in delivering the very best quality of service to our customers, and our professionals are extensively thorough in providing detailed cleaning.
Our dependable staff is eager to showcase the quality of our work, and make you our next satisfied customer. Contact us today for pricing and more information!
Our Services
Our Professional Technicians are fully trained in the most modern and effective cleaning techniques.
State-of-The-Art Equipment
Attention Paid to Troubled Spots & High-Traffic Areas
Heavy-Duty Spot & Stain Removal/Treatment
Exclusive Carpet-Edge Cleaning
Water Restoration
Mildew
Pet Odor
read more